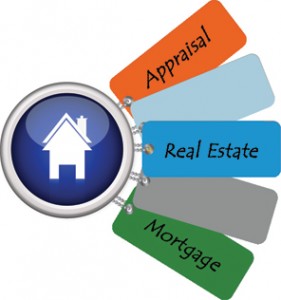 Schlicher-Kratz Institute is a provider of real estate education, appraiser education, and mortgage loan origination training. Based in Pennsylvania and in business since 1975, we offer courses both in the classroom and online. Schlicher-Kratz Institute will be there to help you long after you receive your license. With more than 40 years in business, we take pride in our customer service. Your phone calls are answered personally by our staff, which always has the answers to your questions concerning your license. Another Schlicher-Kratz advantage is our unparalleled repeat policy, which allows you to retake any pre-licensing class for up to six months following the completion of your course. Combined with our "Independence as an Education Provider," you can rest assured that we have your best interests in mind when it comes to obtaining your license. Contact us today to learn how we can help you!
Real Estate and Appraisal Courses & Licensing:
Polley Associates School of Real Estate in Newtown Square, PA., has acquired the real estate and appraisal assets for Schlicher-Kratz Institute from Ohio-based Hondros Education Group. The purchase became effective July 1st 2019. Polley Associates is the registrar of all past Schlicher-Kratz records for Real Estate and Appraisal. Polley Associates is fully licensed by the Pennsylvania Department of State to teach approved training in Pennsylvania. License #(RE000002A)
Mortgage Originator Courses & Licensing:
We are an Approved NMLS Provider (#1400084) offering classes for Mortgage Loan Originators, including the 20-hour pre-licensing requirement under the SAFE Act. We offer Mortgage Loan Origination pre-licensing and continuing education courses in the classroom and online. Our knowledgeable instructors receive rave reviews on the NMLS post-class surveys with comments like "excellent", "top notch", and "up-to-date with the changing industry". Learn Mortgage is the registrar of all past Schlicher Kratz records for Mortgage.
Polley Associates School of Real Estate the oldest state approved real estate school in Pennsylvania has been teaching students how to be successful in real estate since 1971. For more than 50 years, Polley Associates has been one of the most successful real estate schools in the United States. They are headquartered in Newtown Square, Pa., (12 miles west of Center City Philadelphia), and offer courses and seminars at many locations throughout Pennsylvania and southern New Jersey. Polley Associates offers real estate sales license (pre-license), advanced level courses, and non-credit courses on timely topics, designed to meet the specific needs of real estate salespeople, appraisers, brokers, and realty firm owners. More than 80 percent of Polley Associates' students are referred to its classes by its alumni. For more information, visit polleyassociates.com.
Hondros Education Group is a leading national provider of professional education. With over 50 years of experience, HEG has educated over one million students through its family of brands made up of Hondros College, Learn Mortgage, Schlicher-Kratz Institute, Hondros Learning, CompuCram®, Arizona School of Real Estate & Business, Hogan School of Real Estate, AgentConnect™, and Hondros College of Business. Headquartered in Columbus, Ohio, Hondros Education Group offers online and in-classroom courses, exam prep solutions, and textbooks for the real estate, mortgage, appraisal, insurance, and home inspection industries. For more information, visit hondroseducationgroup.com.